A PEO is a Professional Employer Organization. A PEO can help your small business by doing various functions such as payroll, benefits, employer related administrative functions such as 401k and health benefits. This allows the employer to focus more on the employee and the daily business needs. These are some of the things that a PEO can do for your small business.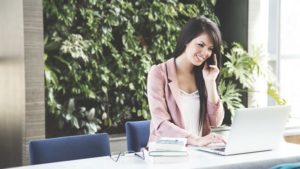 Benefits
PEO's can offer better benefits packages when they pool together with their partnered employees, allowing better rates for dental, health and vision. They also allow you to offer your employees better life insurance options, flexible spending accounts, and 401k plans.
Taxes
Keeping up with tax codes can be a full time job itself. When you hire a PEO, they do all the tax work for you! Not only that, but when tax season comes around they take care of that paperwork as well.
Workers Compensation
Would you know how to file a workers compensation claim? Or what to do if you had to file discrimination claim? When you have a PEO working for you, all of your employee's concerns and injures are addressed timely and lawfully.
Recruitment and Hiring
PEO's can even recruit new hires for your company. You can decide just how much of the responsibility you want them to take on. They can run the ad, they can run the interview, it's all up to you.
PEO's don't take over the running of your business, that's still up to you. They do take many of the responsibilities regarding the paperwork and filing of it. It is still up to the business owners to run the business and the day to day operations.
Hiring a PEO might be the best thing for your business, giving business owners more time to run their business. Now that you know more about them and what they do, if you think it's for you, give Howard Employee Services a call at 941-922-0202