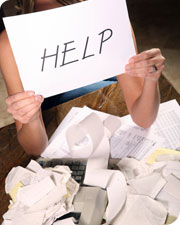 The increasing complexity of managing employee benefits efficiently and in a cost effective manner has led today's smart small business owner to consider outsourcing employee benefits. This is not a decision that should be made without knowing all the advantages and disadvantages that come with either managing benefits internally versus externally. Today we are going to explore the various benefits a business owner can expect from outsourcing employee benefits.
Outsourcing Employee Benefits Saves Time
Internal HR departments may be highly specialized on employee relationship management but when it comes to managing various external companies that come with benefits management they may be a little out of their leagues. This is a hundred times truer if the current benefits manager is not a dedicated person and more of an employee who wears many hats. Small businesses are especially vulnerable to creeping time costs as external companies change their prices, policies, and various segments that go with their employee benefits offering. Between medical benefits, disability, insurance, and payroll changes it is easy for a human resources department to quickly find itself threading waters to keep up with increasing demands.
Keeping up with Government Regulations
There are various governmental agencies, departments and even regulatory boards that deal with employee benefits management. Between the American with Disabilities Act directives, the Affordable Care Act regulatory requirements, and the Family Medical Leave Act mandates there are an increasing amount of regulations to stay current with when it comes to managing employee needs. Outsourcing employee benefits has the added benefit of having a dedicated team of experts whose sole job is to make sure you are in compliance with the various regulatory bodies of the government. State and federal instruments both have different requirements when it comes to employee benefits.
Reduce Financial Liabilities
Benefits administrative dedicated companies have the added advantages of dealing with benefit providers, such as various insurance companies, on a higher financial level. This leads to various discounts based on the volume and business relationship with different benefit providers. These discounts are in turn passed unto to you in the form of multiple administrative companies vying for your business. The cost savings add up with the time savings from your HR department having to handle the various segments of benefits administration.
Give Howard Employee Services a call today at 941-922-0202 or send us a quick message for more information on how we can help your company in outsourcing employee benefits!