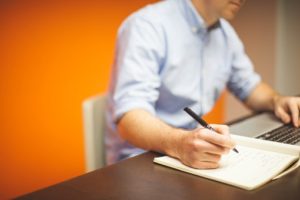 When a new employee is hired, one of their most important concerns is that they will be paid correctly and on time, so that should be one of your most important goals as an employer. Howard Employee Services takes that worry out of your hands, as well as the other administrative tasks that that it takes to run a business. Our payroll processing team of experts are working for you to make sure that all of your employees are paid correctly, on time, each and every time.
We offer much more than just payroll processing.
We make payroll payments via check, direct deposit, or debit MasterCard's
We keep track of vacation, holiday and sick pay
We manage payroll taxes and government reports
We process tax withholding in accordance with W4's per both federal and state rules
We garnish wages for IRS levies and child support
We provide accurate calculations and tax treatments for the employees portion of insurance and health insurance
When it comes to taxes, we provide W2's as well as annual printing, distribution and electronic submission to the government. We also offer tax filing and payment. We are here to do the work for you so you can do use the time to grow your business.
There are so many reasons to outsource your PEO, and payroll processing is just one. We also offer employee benefits, we can take care of your employee relations, and we even offer accounting. There's nothing better than having both payroll and accounting in the same place, all your questions can be answered in house! We're here to make sure you make the right decisions for your business. If you're ready to start saving, and start spending more time on your business, give us a call at 941-922-0202 or fill out our form and let us get started today!