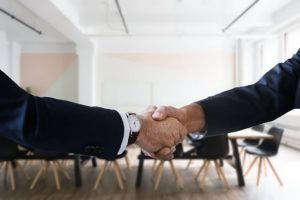 It's challenging to attract top talent for many companies. It's important to have a competitive benefits package. Happy and healthy employees are good for business. It's proven that employee benefits improve loyalty which reduces employee turnover, which will then reduce money spent in training and therefore increases productivity.
Today potential employees are looking for flexibility. Work/life balance is one of the top things they are looking for. That is one thing that employers can't overlook when putting together their benefits package. This might include the ability to work remotely, or having flexible office hours which can reduce the amount of time spent sitting in traffic.
Vacation packages and paid time off are important as well. Some companies are offering unlimited vacation time. This option isn't for everyone, but it might be one that your company just can't overlook if you wish to stay competitive.
Flexible Spending Accounts or 125 Cafeteria Plans are important as well. These are reimbursement plans that allow employees to contribute a certain amount of their gross income to designated accounts before taxes are calculated. These accounts can be used for insurance, medical expenses, or day care expenses.
With a much more diverse workforce, employers can't have a one size fits all approach when it comes to a benefits package when trying to attract top talent. Stipends or year-end bonuses which fit work related growth interests to individuals might be attractive to potential employees.
Your benefits package will help you to support your strategies to attract top talent, at the same time as retaining these top employees. At Howard Employee Services, we handle all the aspects of a benefits package; this includes researching plans, enrolling employees, handling the payroll deduction and the insurance premium payment. You select which benefits you want to offer, and we handle the rest! See what Howard Employee Services has to offer here.